For nearly 40 years, we've been passionate about achieving better results for our clients – results that go beyond financial reach and deliver excellence. We take the guesswork out of Industrial consultancy and project management, and focus on helping you build things with peace of mind. We provide services like land identification, government approvals, site planning, environmental clearances, executing pre-engineered building and international sourcing of raw materials.
With the appropriate industry awareness, practical business knowledge, and technology experience – We don't just make it Easy, we make it Happen.
A team comprising of qualified planners, engineers and architects who specialize in the real estate realm, we follow a transparent procedure where our clients will be updated throughout the process, providing end to end solutions.
01.

Industrial Land Identification
Before you begin any industrial process, having adequate information about the land that you are developing on is a crucial pre-requisite. You've got to take all of the specs into account and need to match up with real world conditions. 
With our expertise and comprehensive approach towards all dimensions of Commercial land identification – we help you understand the dynamics involved, analyze any underlying risks and optimize your returns on investments. We're progressive, professional and dependable. Ensure the integrity of your project by banking on our superior Commercial land identification consultancy. 
02.

Landscape & Interior Design
At Kaizen, we believe in Simplifying Project Complexity. We work towards exploring, and inventing outcomes that amplify impact.​ Bringing together design, planning & engineering disciplines, we help you create spaces that are responsive, technically intelligent and most importantly efficient. 
At our core, we believe in creating a space that will support you at every step of the way. This is why none of our solutions are a one-size-fits-all process. We go beyond Industrial land identification, take the time to understand the specifications of the space, creating features that match your budget, needs, and aesthetics.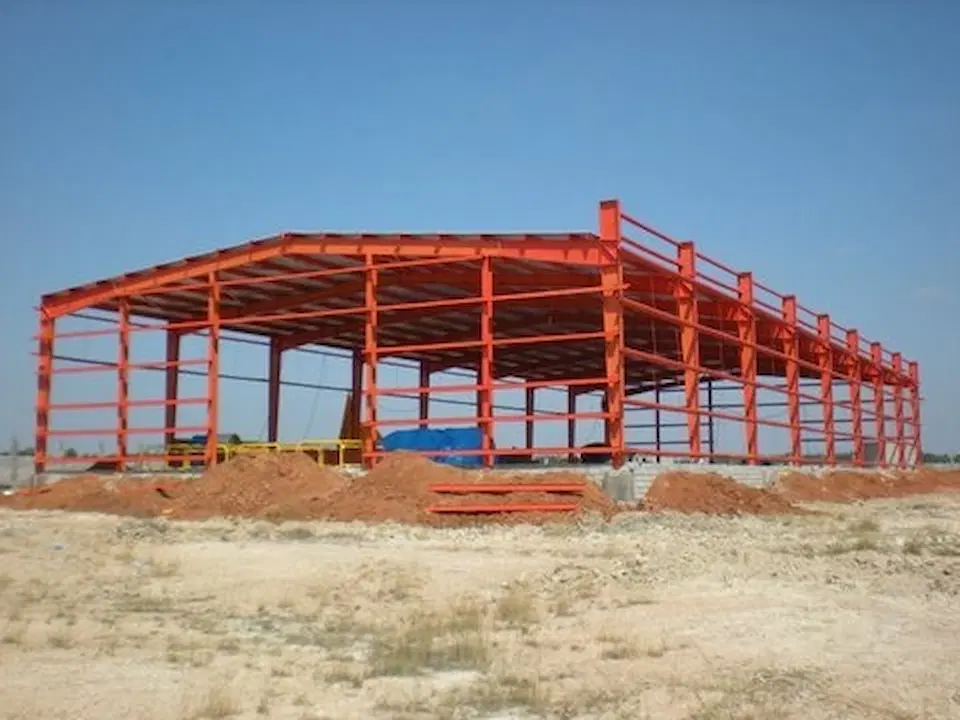 The first undertaking of your project comprises of early planning phase, the commercial land identification, its investigation, and evaluating its feasibility with regard to land use. As professional industry consultants – we formulate ideas, evaluate design concepts and begin to move towards your project design. 
Our goal is to make your project a success and leverage on our experience to generate accurate, comprehensive, and timely plans. We thoroughly define project requirements, provide guidance and plan for development – minimizing headaches and empowering you to make the best decisions.
04.

Environmental Clearances
Considering the comprehensive environmental regulations, it can be quite a task to respond to the fast-changing regulatory framework. At Kaizen, we provide constructive and creative inputs so our clients can optimize on their project – without any hassles. 
We maintain a proactive approach and design on environmental enhancements from the outset of projects. From strategy definition to planning and operations – we are ambitious of creating value for clients with solutions that are environmentally and economically sustainable.
05.

Pre-Fabricated Building Construction
Trust Kaizen to be a single source of responsibility for advanced manufacturing, and efficient delivery of high-quality prefabricated building systems. With decades of proven experience, we breathe new life into construction with smarter, more efficient building systems.
We work closely with architects and designers to align your vision with our fabrication method. We coordinate all the information and assure manufactured precision, in addition to greater control over schedule and budget. Complete your next project with our state-of-the-art, cost effective building solutions.
06.

International Sourcing
Uniquely designed with customer satisfaction in mind, we strategically aim to deliver significant value to your industrial development with assistance in the procurement of goods and services needed. With our in-depth understanding, we assist you at every step of the way – from procurement and shipping to customs, logistics and domestic warehousing.
Having access diverse network of reputable providers within the building and construction ecosystem, we assure quality solutions at the best prices. At Kaizen, we only believe in giving our customers solutions that are smart, reliable and cost effective.
Construction (Interior & Exterior)
Construction activity of all nature requires both pre & post development approvals from respective departments. And to ensure the best outcome for your project, you need strategic advisory to meet requirements – from scratch to end.
Our experienced consulting professionals provide extensive support, sharp attention to detail and a valued partnership you can count on – throughout the life of your project. From the initial concept to project closeout, we were here to help you comply, coordinate or mitigate any complex problems.
CMDA – Chennai Metropolitan Development Authority
For your proper planning and industrial development in the city, you need a competent authority observing guidelines. At Kaizen Intl, we help chart a perfect CMDA procedures and approvals to regulate development.
DTCP – Department of Town & Country Planning
We assure your plots are a safe investment and possess adequate paperwork and the necessary documentation and Drawings that proves its legality.
CRZ – Coastal Regulatory Zone
We are experts at ascertaining and classifying the coastal areas and helping you identify its implications on your land and development. It's important to understand that development activities in these areas are banned completely but controlled. So understanding of the extent to which development is allowed and not allowed is extremely important and at Kaizen Intl, we have the requisite experience and understanding to advice you.
ASI – Archaeological Survey of India 
Using our expertise, we develop and improve your assurance systems and sustainability standards.
PCB – Pollution Control Board
An adept team, we make the respective applications to State Pollution Control Board along with required documents and drawings – assuring you are line with the development standards.
TNEB – Tamil Nadu Electricity Board
Offering end to end solutions, we substantiate and verify that the building has been constructed as per the approved plan in order for it to get electricity sanctions.
We Provide the Best Service in Industry​